Divorce Lawyer in New York
Personalized Family Law Counsel for Divorce in Nassau County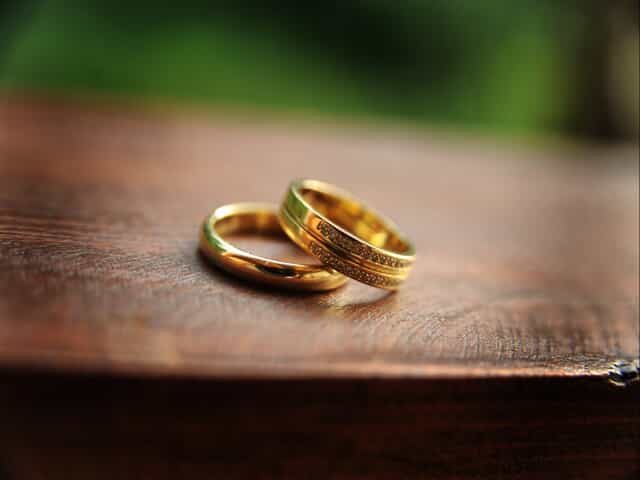 The Law Office of Tzvi Y. Hagler, P.C. offers comprehensive services for people going through divorce in Nassau County.
Our experienced New York divorce attorneys can help you navigate the legal complexities of all divorce-related issues, such as division of assets, spousal support, child custody, and child support.
For more information about divorce in New York, contact our knowledgeable divorce lawyer at (516) 514-3868.
What Are New York's Divorce Requirements?
The state of New York has laws in place that limit how a couple can get a divorce. There are two main criteria that must be met prior to filing for a divorce. The first is the residency requirement.
The residency requirement can be met when:
At least one spouse has continuously lived in New York for a minimum of two years before filing for divorce
Either spouse has continually resided in New York for at least one year before filing for divorce and (1) they were married in New York, (2) they lived in the state as a married couple, or (3) the grounds for divorce took place in the state
Both spouses are residents in New York when the divorce is filed and the grounds for the divorce occurred in the state
If you desire to file for divorce in New York, you are also required to have a legally acceptable reason for the divorce.
The seven grounds for divorce in New York include:
An irretrievable breakdown in the relationship that has lasted at least six months
Acts of cruelty that have occurred within the past five years
Abandonment for a year or more
Imprisonment for three years in a row
Adultery committed during the marriage
A legal separation agreement has been in place for at least a year
A judgment of separation given by the court for a minimum of one year
New York Divorce Waiting Period
Many states have a waiting period for a divorcing couple between the initial petition for divorce and the time the divorce decree is official. The purpose of the waiting period in these states is to give the couple a chance to cool down and be sure that divorce is what they want.
However, there is no formal waiting period for divorce in New York. If both spouses agree to the terms of the divorce, then the divorce process can be completed in as little as a few months. If it is a contested divorce, then the process will likely take much longer.
Does New York Have No-Fault Divorce?
Yes, in 2010, New York became the last state to provide a no-fault option for divorce. New York is not a pure no-fault divorce state since it still has fault-based grounds for divorce. However, couples now have a no-fault option through the ground that states an "irretrievable breakdown in the relationship that has lasted at least six months".
Since New York joined the rest of the nation with its no-fault divorce option, this has allowed couples the ability to get divorced in the state through a much simpler and less expensive process. No-fault divorces tend to be faster to resolve.
If you have questions about filing for divorce in New York under no-fault or fault-based grounds, don't hesitate to contact our firm.
Are Lawyers Necessary For Nassau County divorces?
In theory, it's up to you. A divorce without a lawyer is possible if you do not have children or assets. Having more things means having more to lose. Without an attorney, getting divorced with children and a high net worth is not advisable.
How Is the Divorce Paid For?
In divorce court, a phrase sometimes comes into play: the "moneyed spouse". Both parties are expected to live up to their own financial obligations. In many families, the person who has earned the most income is known as the "moneyed spouse". If you are married to someone who is making more money than you, the court can make your spouse pay for your legal bill.
Receive the Personalized Attention You Deserve
At the Law Office of Tzvi Y. Hagler, P.C., we understand that every case and every client is unique. Just because our firm has handled numerous divorces in the past, does not mean that we have a one-size-fits-all approach. Our New York divorce lawyers are dedicated to devoting the time and attention necessary to analyze your particular situation and offer the most applicable guidance and solutions.
Dial (516) 514-3868 now to schedule an initial consultation with our compassionate Nassau County divorce lawyers.